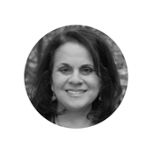 As Tom announced earlier this month, I am thrilled to join CauseWired as Senior Counsel and I am so grateful for this opportunity, which comes at a time of great possibility for social justice organizations.
With the pandemic beginning to ease and renewed hope for change, I am especially enthusiastic about sharing my experience to help strengthen the development programs of vitally important organizations. I am particularly looking forward to sharing my experience in creating effective annual campaigns, the foundation for building long-term relationships, and the sustainability needed to fuel programmatic growth and capital campaigns.
Each year as one fiscal year ends and another draws near, development teams experience a collective sense of relief mixed with the dread about having to start over again. Accountability for meeting annual goals is certainly a great deal of pressure. That internal tension, however, can be transformed into focus and motivation and ultimately results.

Let me introduce two core elements regarding components of a successful annual campaign:
Partnership – Essential to success is the shared commitment and alignment among the development team, Executive Director and Board. Like a conductor, the development team anchors and moves the program forward in one unified voice. The Chief Development Officer is at the center, moving forward the vision, programmatic goals and relationships of the organization.
A successful campaign, however, is never executed alone. A winning partnership between the Board of Directors, Executive Director and Development Team is based on a shared commitment to the financial goals. Key to success is transparency regarding both victories and disappointments. I recommend weekly meetings with the Executive Director to track results and quarterly reports to the executive or finance committees. Realism, shared responsibility and teamwork are necessary for success.
Structure – Developing clear goals, broken out by constituency and quarters are necessary benchmarks to track outcomes as the year unfolds.
The development team is responsible for keeping the annual campaign on track and on time. Planning should start in earnest in the third quarter preceding the beginning of a new fiscal year. This is essential. You want to be sure input from the development team is integral to planning the organizational budget.

Create goals by constituency: typically comprised of individuals, foundations, online support, events, and corporations. Consider the flow of funding for the past two to three years and create goals based on anticipated renewals. From there you will have a gap. The strategy for your annual campaign should focus heavily on filling that gap with prospect outreach, lapsed donors, and a strong moves management program.

Most importantly, a development leader's job is to keep the donors connected to your organization. With a strong case statement and effective engagement, and a lot of very hard work, the money will follow.

I'd love to talk more about your annual campaign. Please feel free to email me at audrey@causewired.com – we'll continue this conversation in future newsletters.